Breathwork for Beginners
March Russell

– 1 month in-person course.
September - Every Wednesday 18:30 - 20:00
(Wednesday 7th September, Wednesday 14th September, Wednesday 21st September, Wednesday 28th September)
£140 (all 4)
£40 (single)
Explore scientifically-proven breathwork techniques to harness the power of your breath, rebalance your nervous system, alter your physiology, and restore your health.
The way we breathe affects every system in our body and has a direct effect on our mental and physical health.
This is an informative and transformational four part series course for a limited number of people. Focusing on a different theme each week, you leave feeling empowered by your own breath and will learn to take charge of your own well-being:
Simple tools & techniques to take away
Integrate a daily breathwork practice into your life
A deeper understanding of the science behind our breath
Improve your mood & leave feeling calm, balanced and inspired
Increase your focus and energy
Alleviate anxiety, stress, fatigue, anger and depression
It is my mission to share this empowering tool with you so that you can practice it in the comfort of your own space.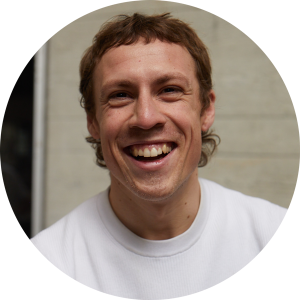 March Russell
Breathwork therapist.
Session 1.

Wednesday 7th September – Nervous System Rebalance
Introduction to breathwork as a practice

Theory behind breathwork & nervous system regulation

Experience the deep healing benefits breathwork can bring; states of coherence, balance and

relaxation

Leave with techniques you can practice to bring a state of balance and coherence into the body.
Session 2.

Wednesday 14th September – Nervous System Flexibility
Nervous System Flexibility theory

Experience the deep healing benefits breathwork can bring; boosts of energy and enhanced focus

Finishing with more grounding techniques that you can use to bring you back to a more regulated state for when you feel your nervous has become dysregulated

Leave with techniques you can practise to wake you up in the morning, boost your energy and enhance your focus.
Session 3.

Wednesday 21st September – Moving into the Emotional Body
Gain deeper understanding of breath patterns

Introduction to the theory behind Conscious Connected Breathwork & learn to release physical and emotional tension from the body

Practice Conscious Connected Breathwork and move into the physical body.
Session 4.

Wednesday 28th September – Breathwork for Deeper Healing
A deep dive into Conscious Connected Breathwork

Introduce sound & movement

Learn to let go of unhealthy breathing habits; shallow breathing

Leave with a deeper sense of awareness and connection

Understand the benefits of a full deep diaphragmatic breath

.