Need a nudge

to get you there?
Can't see your way round a certain situation? Or maybe you know deep inside you're capable of more but you need a nudge getting there. Whether it's mentoring, support or a good sounding board, we're here to help you switch gear, dial down the negative thoughts, overcome mental blocks and generally widen your life lens. In short, think of us as your sparring partner to help you get more from life.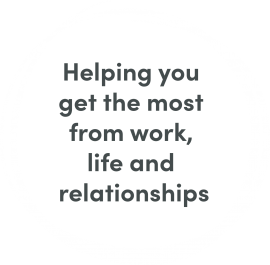 We think everyone should have access to a life coach: to guide and inspire, to form a clearer understanding of life purpose and to bring about the necessary changes to clinch your goals. A life coach helps by clarifying aims, setting you off on the journey and holding you accountable along the way. You're never too young to need a guiding hand. And you're certainly never too old.
Whether you're finding it hard to navigate your way through the teenage years, having a tough time figuring out how to compete in a competitive environment, flummoxed by parenting or negotiating a divorce, we're here to support you.
Do you need
a therapist, a life coach

or

an executive/business coach?

Here's a short guide outlining the differences but if you're still unsure talk to us as you might need both. Some of our life coaches are trained therapists too.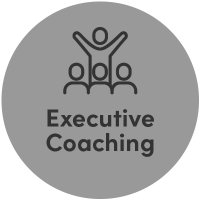 A therapist:
Helps you deal with issues affecting your mental health.
Generally helps patients resolve traumas or problems that relate to your past.
Offers advice, support and therapy or therapeutic processes.
Encourages you to discuss deeply held emotions and feelings.
Helps you bring closure to a past trauma, addiction, or issue that are affecting you.
Equips you with strategies that help manage distressing thoughts and feelings.
A life coach:
Helps mentally well people to accomplish more of what they want from life.
Generally helps you to build a brighter, better future by grounding you in the present.
Helps you to access your own inner power using various empowering tools and techniques including mindset coaching.
Encourages you to share your dreams and construct meaningful goals and action plans to achieve them.
Offers you a solution-focussed approach to personal development and transformartional coaching.
An executive coach:
Helps with goal setting, productivity and growth mindset
Enables you to be a more compassionate business leader
Helps explore how to balance work and family life
Teaches stress coping strategies
Covers team dynamics and managing difficult conversations
Helps you deal with conflict better
Looks into ways to level up at work (through promotion and networking)
Can help you to present with confidence
Can help you navigate menopause in the workplace
Guides you in taking better charge of your career