Claire Finlay
Founder of Resilience Zone and Transition Zone
Specialist Interest: Client services, team dynamics, ensuring a seamless customer experience.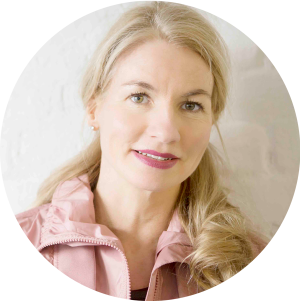 About Claire:
Following a long and successful career in advertising, Claire started her acclaimed health consultancy in 2008, which soon flourished into Transition Zone, a boutique fitness studio in Fulham.
Under Claire's watchful eye, Transition Zone has gone from strength to strength, growing each year to become the leading SW London health and wellness destination it is today. Committed to more than just physical fitness, Claire is continually looking at ways to add value to her clients - while remaining at the forefront of industry developments - so osteopathy, massage therapy, Vitamin b12 injections soon followed. The Transition Zone brand then extended to include overseas retreats and regular events and workshops.
Claire's mission - across all aspects of the business - is to give clients a seamless customer experience, so that every person who walks through the door arrives feeling valued and leaves feeling better equipped to perform in life. Claire supports her team with the same dedication she affords her clients. To her, the team are her family and her clients are her community - both are invaluable.
And for the future? Claire's vision is to deliver a holistic, 360 degree wellness experience that puts emphasis on how people feel on the inside. For her this is where the real beauty lies. Heal from within first and the outside will follow.
Claire started her journey in psychology at the age of 21 studying sport psychology. Now, some 30 years later, she's returning to it and is continuing to educate herself on the topic of mental wellness. Expanding her mind, she says, makes her happy and keeps her continually inspired and challenged.
Claire's key areas:
Client services
Team dynamics
Ensuring a seamless customer experience