Dr Charlotte Snape
Clinical Psychologist.
Professional Bodies: HCPC
Specialist Interest: CBT, ACT, family and couples therapy.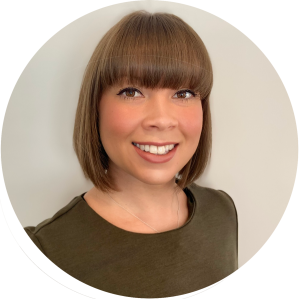 About Charlotte:
With a wealth of professional experience working within the NHS and privately, Charlotte is compassionate and competent in a number of therapeutic disciplines, as well as complex psychological assessments, to help people understand and recover from emotional distress.
She has completed additional training in CBT and ACT approaches and is well versed in providing individual, couple and family work with clients across all ages and with a broad range of needs - from low self-esteem and anxiety to relationship difficulties.
Charlotte has a particular interest in working with people who experience distressing internal experiences, such as intrusive thoughts and voices. She enjoys equipping people with the tools and strategies needed to cope better with existing challenges and typically likes to use an evolutionary perspective - understanding modern-day difficulties through the lens of how our brains have evolved.
Changing the way we behave and relate to our thoughts can be challenging; as humans we are all creatures of habit. For this reason, Charlotte encourages clients to experiment and try out new and alternative ways of responding to difficult thoughts and feelings. Facing fears can be a daunting but often transformative part of therapy.
Charlotte key areas:
Low self esteem

Anxiety

Relationship difficulties

Distressing internal experiences

Intrusive thoughts and voices

Family therapy

Couples therapy