Françoise Olivier
Transformational Life Coach & DISC Practitioner
Specialist Interest: My aim is to facilitate change and growth through compassionate coaching. Working with clients on all sorts of topics including career progression, confidence, public speaking, limiting beliefs & imposter syndrome. Françoise uses proven techniques to shift your perspective and actively encourages deeper thinking.
Think of Françoise as your invested accountability partner, she will help create the change you wish to see in yourself.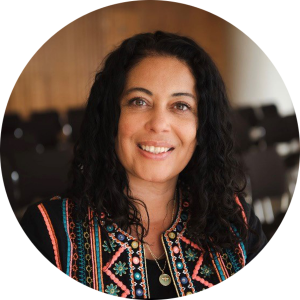 About Françoise:
A proud Londoner with mixed heritage. I have a passion for travelling, I've solo backpacked around the world twice. I have visited over 30 countries for business & pleasure. Some of my favourite places include Japan, Colombia, Argentina, Myanmar, Sri Lanka, and Croatia.
A qualified coach, I strive to bring empathy, active listening and a calm presence to my sessions. Skilled in building rapport quickly, I have always been more of a listener than a talker. Curiosity runs through my veins. I am methodical, organised and confident.
Françoise's key areas:
Career progression
Confidence
Public speaking
Limiting beliefs
Imposter syndrome