Maud Eeckman
Mindset & Confidence coach
Specialist Interest: Supporting women and business owners with the tools they need to gain clarity, build more self-trust, and achieve what matters to them.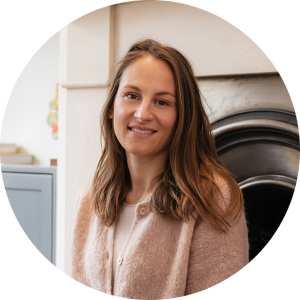 About Maud:
Maud is a Mindset & Confidence coach who will support you in both your personal life and business to identify your goals and have the confidence to reach them without burning out.
After spending 12 years in Investment Banking, Maud has developed a coaching method where well-being is at the core of how she will support you on this journey. She strongly believes that a mind-body approach is a key to building long-term results and happiness.
Maud is also a certified yoga teacher, and meditation and breathwork practitioner and will support you in finding the wellness routine which works for you.
Using mindfulness and mindset tools, Maud will help you explore what is keeping you stuck and empowers you with real-life tools so you can self-regulate when needed and navigate life's turbulences with confidence and clarity.
Maud's clients are diverse including Amazon, HSBC, Engie, NHS, BNPP, but also mumpreneurs and online business owners.
Maud coaches on mindset, confidence, money, online strategy and well-being.
Maud's key areas:
Values identification
Goals setting
Mindfulness strategies (breathwork & meditation)
Install new habits (and make them last)
Nervous system regulation
Emotional release
Stress & overwhelm
Sleep issues
Life transition (career, motherhood)
Business coaching for online business owners
Money Mindset
Specific areas clients come to Maud with include:
Lack of clarity
Procrastination
Frustration
Difficulty making decisions
Scarcity mindset
Comparison
Low self-worth
Overthinking
People-pleasing tendencies
Lack of boundaries
Negative self-talk
Fear of failure
Money blocks
Emotional numbing