Emma Clarke
Certified Holistic Health Coach, Meditation Practitioner
Specialist Interest: Health & Food behaviours.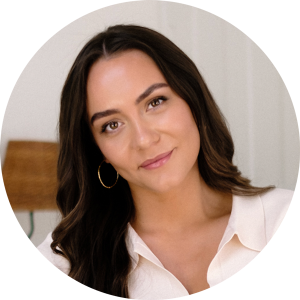 About Emma:
Emma works with clients to uncover and overcome the root cause driving unwelcome health behaviours. She believes behaviour is a symptom of the problem, not the problem itself.
A few years ago Emma got to a place in her life where the way she was living wasn't working for her. Having developed disordered eating, cystic acne and crippling anxiety, she was ready to make tangible lifestyle changes. And so began her own health journey.
Emma bases her practice on nurturing, trusting and helping clients to build robust relationships with themselves. By cultivating a strong internal understanding, Emma believes we're better able to take radical responsibility for our choices, heal our relationship with our health and work towards life goals. For Emma, building a strong relationship with herself changed the entire trajectory of her life. And this is what she works on with her clients.
Things truly began to open up for Emma when she found ways to regulate her nervous system through nutrition, exercise, breathing, sleep and stress mitigation. This approach has proved nothing less than transformative for her and she is passionate about encouraging the same mind-body connection when working with clients.
Emma's key areas:
Health & Food behaviour

Low self-esteem

Anxiety

Stress Management

Healing