Georgie Clarke
Transformational Life Coach
Specialist Interest: Helping millennial women navigate transitional periods with greater confidence, clarity and calm.
Georgie's aim is to help women cultivate the confidence, courage and self-belief required to express themselves freely and authentically in both their personal and professional lives to allow them to become more fulfilled, self-assured, empowered and emotionally resilient.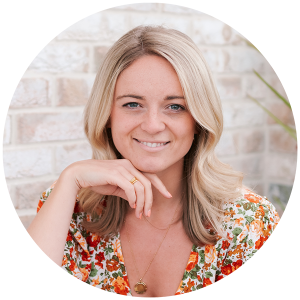 About Georgie:
Georgie's warm, inviting and empathetic nature helps to create a safe and non-judgmental space for her clients to express themselves openly and comfortably. She will not 'tell' you what to do, but rather guide you into making decisions and choices for yourself, which will enable you to live your life outside of the sessions with greater confidence, autonomy and empowerment.
Taking an integrative approach to coaching, Georgie blends a range of theoretical, practical and psychological frameworks drawn from Neuro-Linguistic Programming (NLP), Cognitive Behavioral Psychology (CBT) and Transactional Analysis (TA), together with mindfulness and body-oriented techniques. She works with clients to help them reframe negative limiting beliefs into positive, empowering thoughts that help propel them forward in life. Georgie advocates swapping self-doubt for self-belief, enabling young women to navigate tricky, challenging or testing times with more confidence, clarity and calm.
Georgie combines accredited training with her own unique blend of mindfulness and body-oriented techniques to deepen results for clients. She has a particular interest in using somatic approaches to release withheld emotional trauma, frozen beliefs and stuck patterns of behaviour. Her bespoke way of working means she can tailor private sessions to suit the specific needs of individual clients and get long-lasting, transformative results.
Georgie's key areas:
Self-esteem and self-worth
Self-love and self-acceptance
Confidence and courage
Anxiety and stress
Overwhelm and burnout
Trauma release & emotional alchemy
Nervous system regulation
Intention and goal setting
Life transitions
Relationship issues
Specific areas clients come to Georgie with include:
Comparisonitis
People pleasing
Setting healthy boundaries
Finding balance
Imposter syndrome
Ruminating thoughts or overthinking
Negative self-talk
Fear of failure
Fear of judgement
Loss in identity
Feeling stuck or stagnant
Unfulfilled or directionless
Difficulty feeling or expressing emotions
Communication skills
Difficult conversations / confrontation