Isabel Pollen
Professional Actress/Coach/Facilitator
Professional Bodies: Physical Intelligence Accredited Coach, RADA (Royal Academy of Dramatic Art)
Specialist Interest: Ability to be present, exploring the most effective approaches to connecting with your audience, including communication skills, script design, physical intelligence, and difficult conversations. Isabel can also help develop these tools for young people and their parents.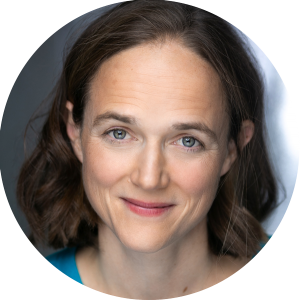 About Isabel:
Isabel passionately believes in an innate human desire to connect and belong - whether that's as part of a social group, family or team. She also believes in the power of story. With over 25 years as a professional actor on stage and screen and almost 13 years as a professional coach, Isabel is uniquely positioned to help you build confidence and connect with audiences.
Isabel has an acting diploma from RADA (Royal Academy of Dramatic Art) and has subsequently worked extensively in the West End and on Broadway. This includes her recent role as the lead in Emma Rice's 'Brief Encounter' as part of the Haymarket and UK tours. Her work also includes TV, commercial, independent film and BBC productions at home and overseas. Isabel was nominated for the prestigious 'Carlton Hobbs' award during her time at RADA and continues to take part in regular voiceover work. Isabel also works with consultancies such as Fieri Leadership and Dark Swan.
Isabel's clients are diverse, including Gordon Ramsay Restaurant Group, Mizuho Bank, Smart Tech, Wipro, Cardiff University, Hertfordshire University, Wagamama, Mitsubishi UFJ, Partners Group, Coca Cola, Hyundai, iTECH Media, Mitsui Corporation Bank, Cote Restaurants, Microsoft Research and Primark, among others.
Isabel uses performance and coaching techniques to help people find their voice and amplify their physical, psychological, and emotional awareness. Her work includes designing and delivering Leadership Development, Communication and Presentation training workshops, from executives right through to adolescents.
Isabel's key areas:
Performance
Audiences
Breathwork and Voice work
Physical connection
Language and the power of the words that we choose to speak
Building understanding and empathy
Understanding full potential
Creating connection
Having fun!