Jojo Qiao
Executive Coach
Professional Bodies: European Mentoring and Coaching Council (EMCC), Institute of Coaching (IOC), and Association for Coaching (AC).
Specialist Interest: Leadership enhancement, career transition, special projects, professional and entity growth, startups, C-suite, confidence building, relationship building, anxiety and pressures from work, getting things done.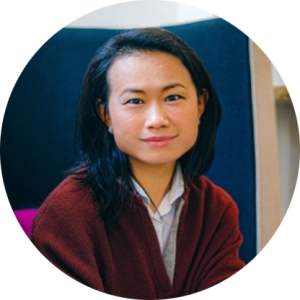 About Jojo:
Jojo's experience is almost entirely entrepreneurial, covering a broad range of industries from education to real estate to financial services. Her first venture was a startup in the training space in China, providing language and soft skill training to BMW China and the British Embassy; Jojo grew her business from one location to three before it was sold.
Jojo managed a large corporate entertainment company with over 400 staff in central Beijing before she moved to the UK; she also managed a family fund focused on real estate investment and a Chinese tea business. In London, she has assisted many companies in growing their businesses through investment from Chinese sources, particularly in the fintech/blockchain industries.
Jojo brings a deep breadth of business experience to her coaching; her unique global background means she is well-situated to assist developing and established leaders from a broad range of industries and diverse cultural backgrounds. Her style is honest and challenging whilst being warm and supportive.
"Work and life are like a puzzle, just waiting to be put together to form a pleasing picture. When you are in the thick of it, it can be frustrating, slow, challenging, and difficult, but when it all comes together, it is beautiful. I help you, and if appropriate, your team, to organise and assemble this complex puzzle, supporting you along the way through successes and failures."
Jojo's key areas:
Cultural awareness in organisations and business

Leadership development

Career change and development

Confidence building, overcoming fears and managing procrastination

Growing businesses