March Russell
Breathwork & Soundwork therapist. Accredited by BreathGuru, Leo Cossendai, CMA UK & Yoga Alliance.
Specialist Interest: Deeper healing modalities and nervous system regulation.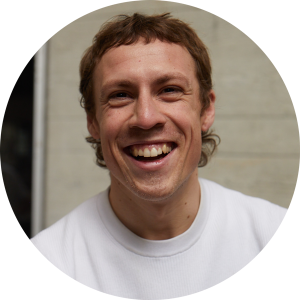 About March:
March has been captivated by meditation and the teachings that encompass it for many years. Having extensively explored meditation since his teens, his dedication to the practice has taken him around the world, from Buddhist monasteries to learning from some of the best teachers in India, Europe and UK.
It has been both his passion and curiosity to this practice that led March to breathwork & sound therapy, training and specialising in Conscious Breathwork with Alan Dolan's teacher training programme and qualifying as a sound therapist under Leo Cossendai's teacher training programme, NAAD Yoga: The Yoga of Sound.
Both practices have had a profound impact on March's life and have brought new layers of depth to his existing practice. Transitioning from the corporate world - having previously worked in the property industry in central London - both practices have dramatically helped with stress, fatigue and so much more. With the use of a variety of different breathwork tools; functional, performance based, nervous system regulation and other deeper healing modalities of breathwork, it is March's mission, honour and joy to share these life changing practices with others.
March's key areas:
Stress

Fatigue

Functional performance

Nervous system regulation

Healing