Simon Robert Millar
Integrative Therapist.
Professional Bodies: BACP
Special interest: Teen Wellbeing.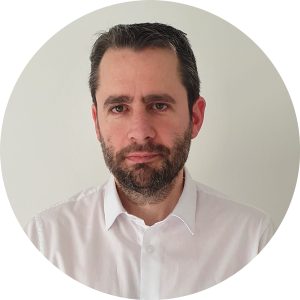 About Simon:
As a former secondary school teacher, Simon is only too aware of the challenges that young people face caused by everyday issues such as low self-esteem, exam stress, bullying, eating problems and sexuality. His experience in the classroom led him to re-train as a therapist to support adults and young people, and he now specialises in working with 11-18 year olds across a variety of mental health issues, including anxiety, stress and depression.
As an integrative therapist, Simon is trained in the core approaches but mainly uses person-centred and aspects of psychodynamic. He aims to promote a counselling space which is warm, empathetic and where clients feel comfortable to talk openly about how they are feeling. Simon goes through the process with the client and encourages them to help themselves. All are welcome, regardless of age, gender, race, sexual orientation or economic background.
When he's not counselling, Simon occasionally works as a tutor for children taking part in TV and film productions and has worked behind the scenes on a number of well-known titles/productions, such as The Crown and The Larkins. He's a firm believer in the pastoral side of tutoring and building good, positive relationships with young people so the experience can be fun and enjoyable. His experiences on set and in the classroom have helped build a better appreciation of children's different learning styles and temperaments, meaning he's adept at adapting techniques and tools as needed. Whether it's counselling, teaching or tutoring, connection is key, and Simon takes great pride in nurturing and developing relationships with those in front of him. Simon also works with adults.
Simon's key areas:
Anxiety
Stress
Depression
Self-esteem
Anger
Bereavement
Family Issues
Relationship Issues